What is Speak Joy? It's a 501(c)(3) charitable not for profit that lends relief and distributes funds as needed from people, here where we live, to causes that may affect an individual, family or community, here where we live! Speak Joy is also about "giving back," by donating time and experience to others that may need it in Orange County or Los Angeles.
Our mission is to connect one person to another so a need may be met, in order to uplift the spirit of our community.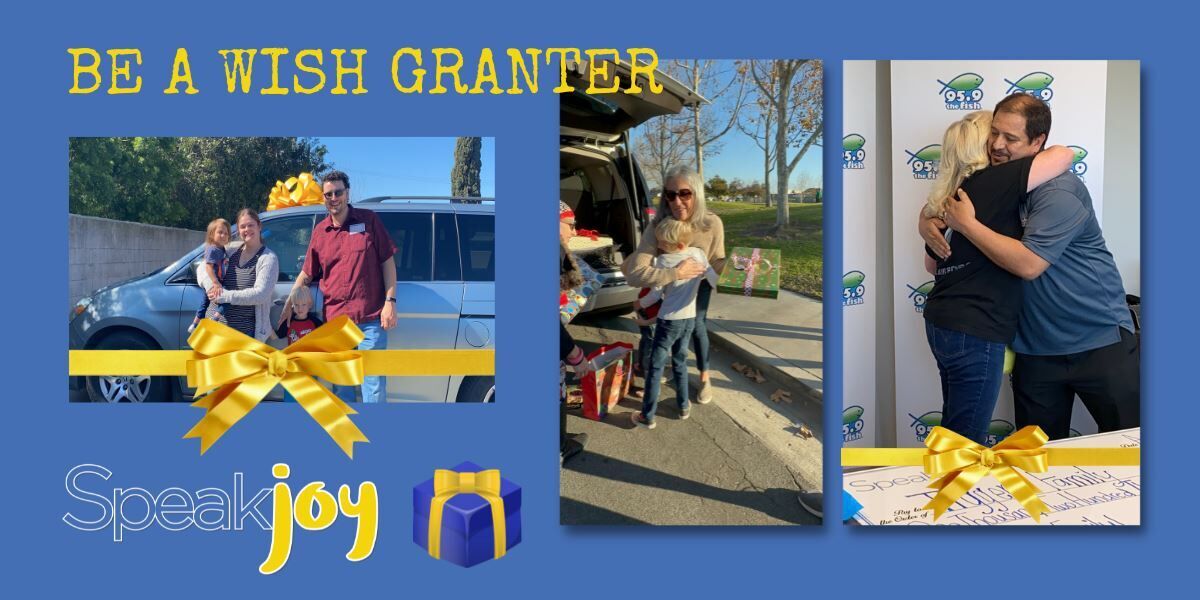 Speak Joy works by asking our listeners to submit a story about a friend, family member, co-worker, or anyone they know of that truly needs help. Through the donations and generosity of listeners and advertisers, the Speak Joy Fund helps make a difference in the lives of others in the Los Angeles and Orange County area.